By Lisa Bryan – Owner Ivory Tower Bridal Couture Ltd.
Valentine's Day brings a flurry of proposals and with this romantic time comes the excitement of choosing the perfect wedding gown!
Beginning the search for your dream gown is such an exciting prospect. However, it can also be quite a challenge! With so much choice available, and now with the added pressures associated with the Pandemic, we are regularly asked the following questions:
Where do I start and how do I know when I have found 'The One'?
There is no simple answer to these questions as there are many factors that can contribute to the final selection and ultimately choosing 'The One'. With so many shapes, styles and design options available it can be quite stressful to narrow down your choice, and with so many beautiful options available, there is often the temptation to feel the need to visit as many boutiques as possible!
This can be not only time consuming, but also tiring and stressful. Without prior advanced planning, the excitement and fun of choosing the dream gown can quickly disappear and brides can often find themselves confused and unable to make an informed decision due to too much choice.
Every single bride is different, and your wedding dress should reflect you, your style, individuality and uniqueness whilst also taking into account what type of wedding you have chosen. Based on this, these top tips should help you along the way to ensuring that your bridal gown shopping experience is enjoyable, fun and memorable!
Research styles, looks and designers
There is an array of information available online and this can be the quickest and easiest way to research your perfect look and style.
Look for connecting themes, for example are the gowns selected from a particular designer or are you drawn to certain shapes and fabrics?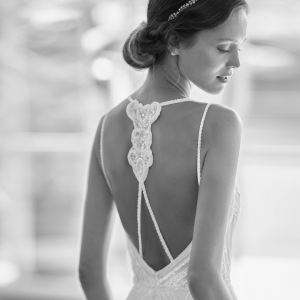 Create your individual look
Decide if you prefer a traditional look or a more contemporary look. Remember you will be looking back at your wedding pictures for years to come!
Think about your chosen venue, theme location and time of year! For Winter and outdoor weddings, maybe consider gowns with sleeves or cover ups.
Decide on a silhouette; although this doesn't have to be set in stone, it can be helpful when shortlisting gowns during your bridal consultation.
Think about your style to reflect you and your personality. Are you looking for classic timeless elegance, maybe something dreamy and romantic or chic, demure, and glamourous? Also consider your theme and venue. Are you going vintage, black tie, destinational or relaxed and intimate? Have you chosen a church setting or civil wedding? Whatever your choice, there are so many stunning options available.
Research boutiques to visit and shop as early as you can
Once you have shortlisted your selection, research which boutiques carry these looks, designers and styles. It is worth setting a budget too and checking the price point before visiting to ensure you don't have a wasted journey. Also, research chosen boutiques to ensure they are reputable and maybe ask friends and colleagues for recommendations too as excellent customer service throughout this process is so important!
Select a small number of boutiques that fit with the service that you would like and contact them in advance as many boutiques now operate by appointment only.
Check with the boutique that they stock your preferred options; For example, are you looking for a bespoke gown, specifically made for you and to your measurements? Or are you looking to buy a dress off the peg and take it away? Would you like to buy from a boutique which offers a complete in house measuring and fitting service?
Bridal boutiques offer different services and therefore it is important that part of your research process is to understand what your shortlisted boutiques offer and if they fit with your criteria. Understand their price points and protocols; for example how many guests are allowed to an appointment and is there a charge for an appointment?
If you can, start the search for your perfect gown as early as you can. Many designers have long lead times therefore make sure you allow as much time as possible to ensure you have plenty of time to plan appointments and fittings once your gown has been delivered.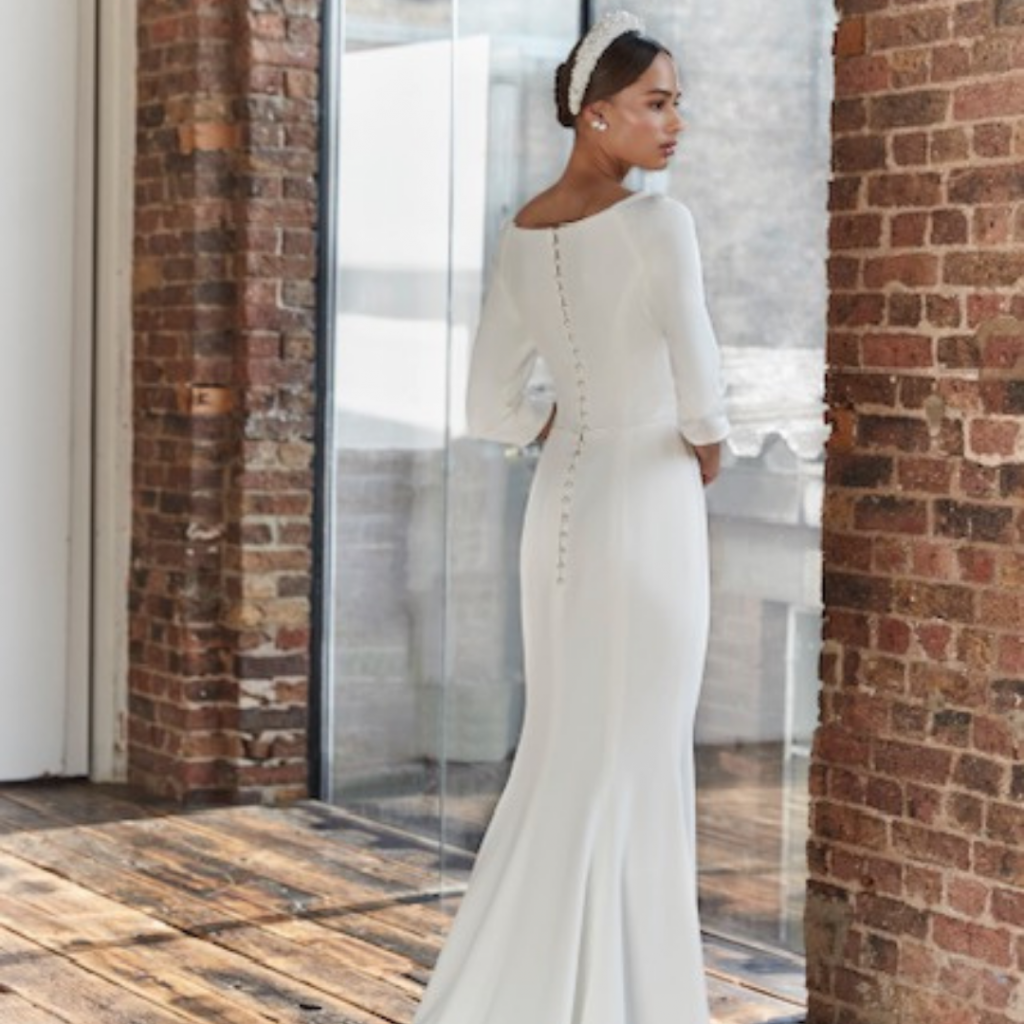 Stay true to yourself and be absolutely sure that your gown is 'The One' before saying 'Yes to the dress'!
As you are on the exciting journey of selecting your dream gown, it can be very easy to be diverted and lose focus, especially with many influencers being involved with you in the process.
Make sure you recap on your original ideas after trying on gowns to be sure you aren't deviating from your original thought process – believe in yourself and your individuality and be sure to carry this through in your final choice of gown!
Most of all enjoy every minute from the start of your journey right through to your Wedding Day! Choosing your perfect gown will be one of the most unforgettable times of your wedding planning process!
About Ivory Tower
At Ivory Tower we have over 18 years' experience in helping brides select their perfect gown. We receive testimonials from many brides who have enjoyed their experience throughout from purchasing their gown to final delivery and wearing it on their special day.
We pride ourselves in delivering the most exquisite gowns from leading and award winning British and International bridal designers. If you are starting the search for your perfect gown, do not hesitate to contact us for help, guidance, and advice!