On Saturday 4th June Knowle's community came together to celebrate the Platinum Jubilee and what an afternoon we had! The High Street was a hive of activity that had a real buzz all day.
The artisan market featuring businesses from Knowle, Solihull, Warwickshire & the Cotswolds was bustling with visitors while several community groups enjoyed hosting games and sharing information about what they do. Adrian Harris of Knowle and Dorridge Lions said, "Our ball in the bog proved really popular and raised £400 for charity which is amazing and yet again shows the generosity and community spirit of our beautiful B93".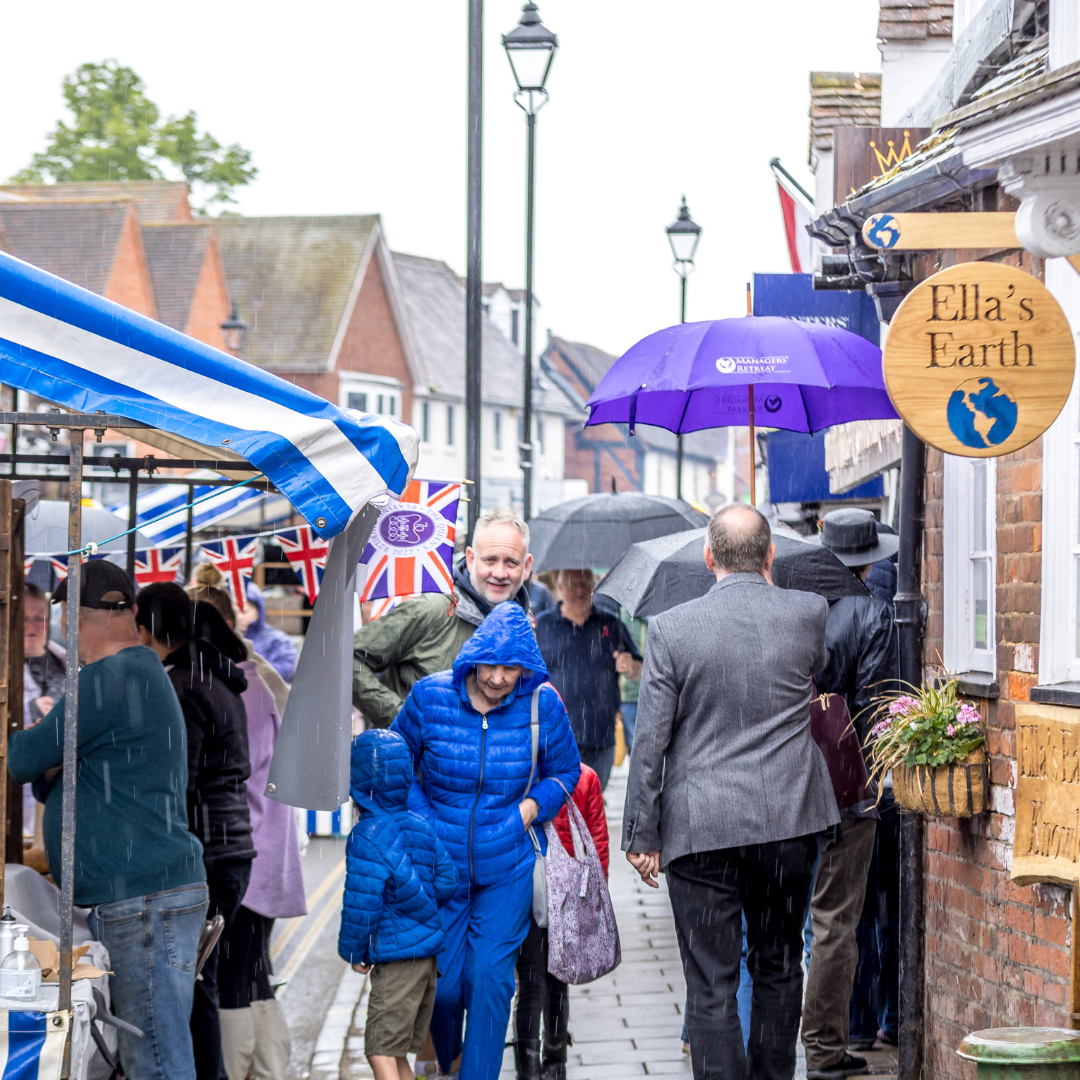 Visitors were treated to entertainment from local groups including Knowle Church Jubilee choir, (especially formed for the occasion), Allure School of Dance, Warwickshire Dance Academy and United Dance Academy while The Soda Pops braved the rain and kept spirits high with songs from the decades.
In true British style we queued in good spirits in the rain for food from Eric Lyons, Hangry Street and the local coffee shops & pubs. Nick Lyons of Eric Lyons said "Knowle hasn't seen an event like this for 10 + years! What an amazing day it turned out to be. A slight bit of drizzle didn't stop what we think was a record amount of people in Knowle".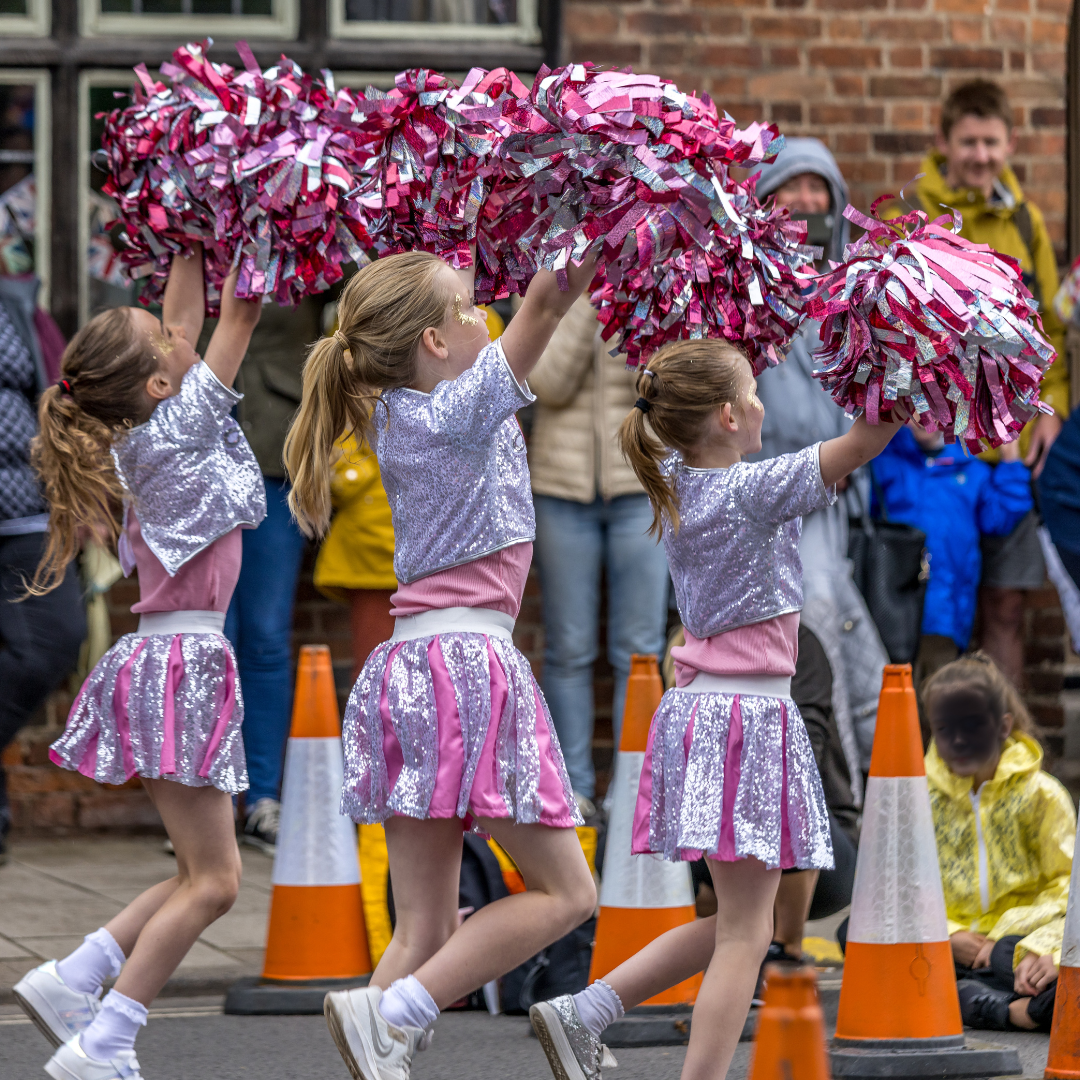 The church grounds were vibrant and busy all afternoon with visitors enjoying homemade cakes, children's activities, a prayer station and the ever-popular bell tower tours. Steve Johnson, Associate Vicar at Knowle Parish church said "What a joyful occasion the event was. It was a pleasure to welcome so many visitors to our church throughout the afternoon."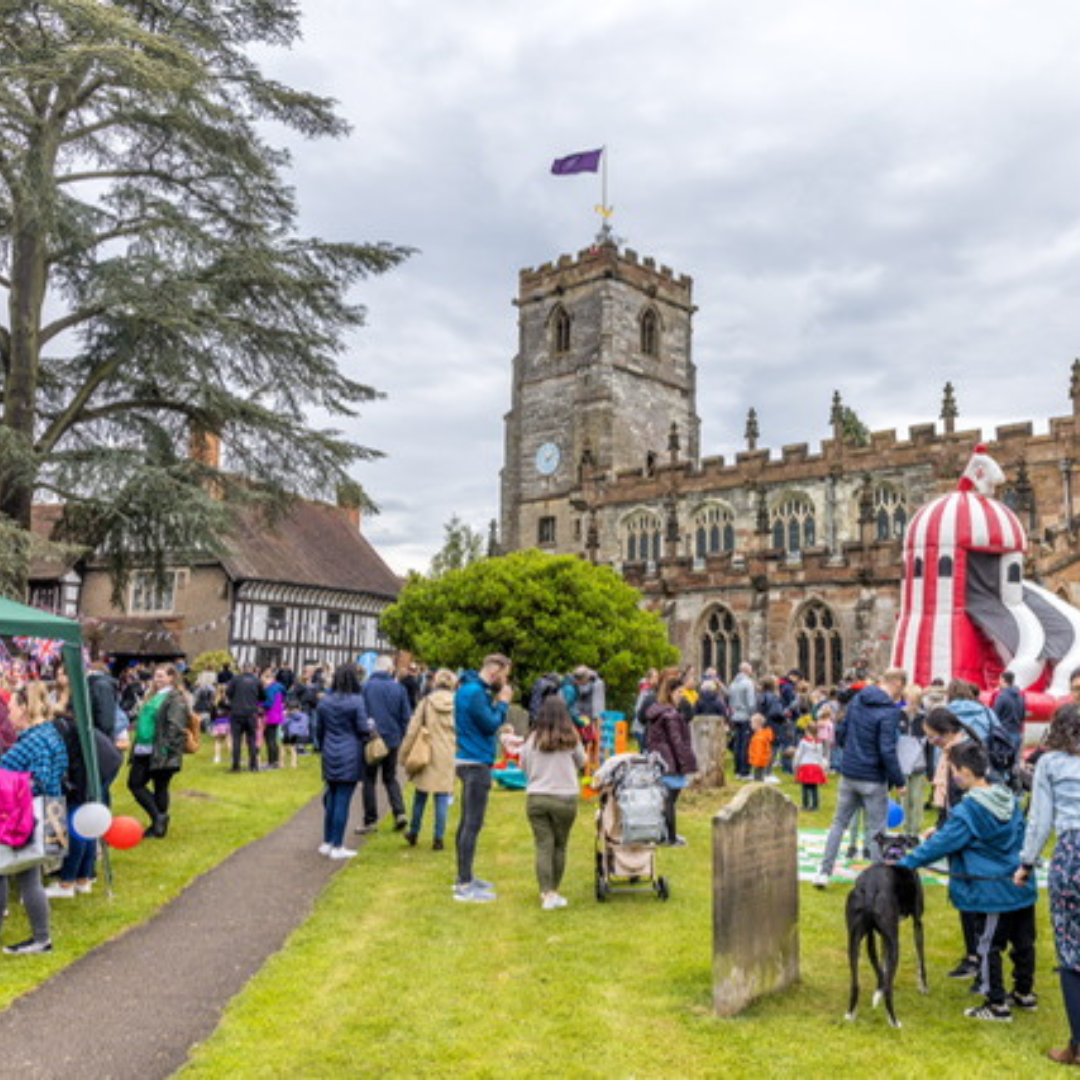 The High Street looked amazing thanks to all the window displays from businesses and due to the talented Packwood and Bentley Health Women's Institute with their much-admired (and photographed) post-box toppers.
As the day went on the weather steadily improved and more and more people arrived at a vibrant busy High Street full of people enjoying themselves. Dave Pinwell from Visit Knowle said "We were really delighted to see the community coming together to join in with our Platinum Jubilee celebrations. We'd like to thank everyone for coming and making the atmosphere so special. We'd also like to thank all the community groups and businesses who took part in a day and made it a day to remember". It was a truly memorable and jubilant event enjoyed by all.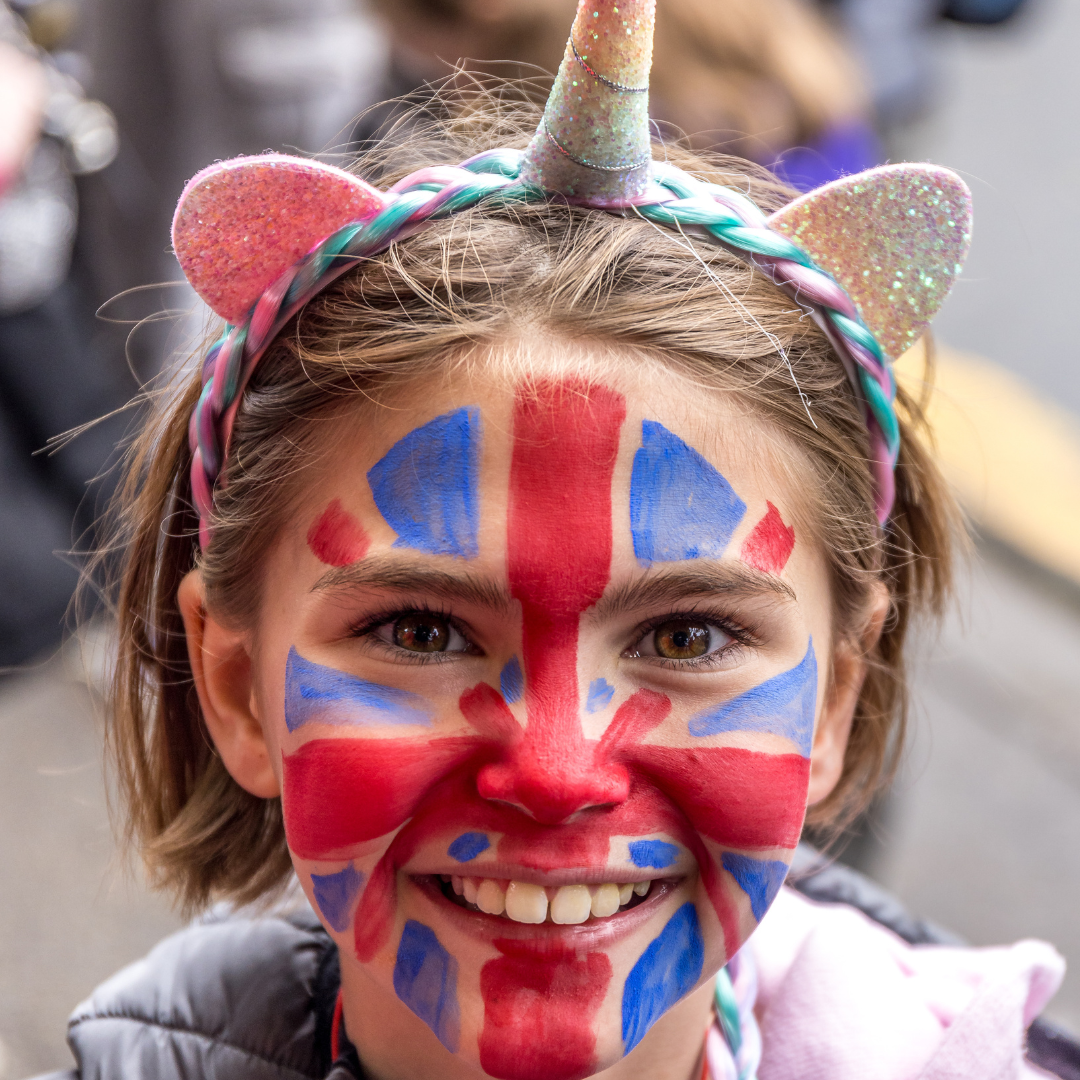 Special thanks go to the volunteer marshals and the organisers from Arden Academy, Love Knowle Park, Knowle and Dorridge Lions, Knowle Society, Knowle Parish Church and Visit Knowle who came together to make this event happen.